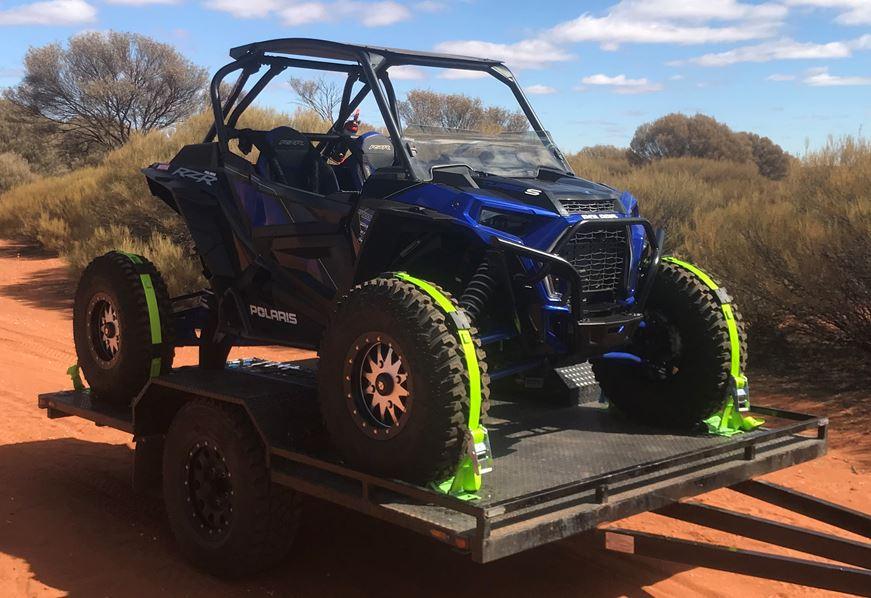 Wheel Chock Kit with 1.8m Straps- RW05
Original price
$146.00
-
Original price
$146.00
This kit includes heavy duty fluorescent webbed straps with 'E' fittings designed to slot into wheel chocks- ideal for vehicles with STANDARD height clearance.
Wheel Chock Kit includes 4x wheel chocks and 2 x 50mm x 1.8m Lock and Load heavy duty straps with E-clips. Total Lashing Capacity 2000kg.
**To comply with the 2018 load restraint guide we suggest you purchase the complete kit which includes a set of retractable ratchets which can be used to stabilise the rear end of your vehicle. You can even save $$ when you buy the complete kit which includes this wheel chock kit plus a twin pack retractable ratchets (RW15).
NOT always suitable for lowered cars. Please select E-Track kit RW12.
Fastening kits are not included. However, we use grade 8.8 high tensile bolts with nylock nuts or spring washers- and the length of the bolt is determined by the trailer floor plate thickness. Our installation guide is pictured below.
If you need bolts, add 2 of our kits below