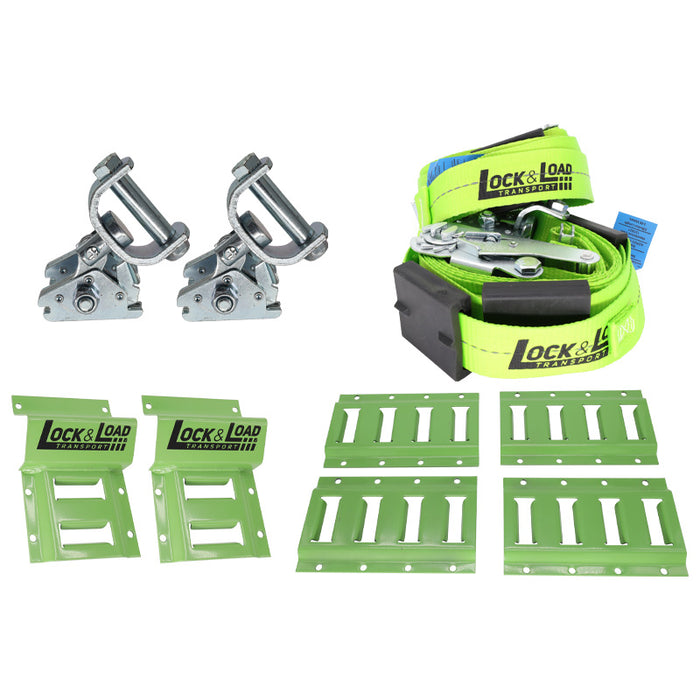 E-Track Chock Kit-for lowered cars - RW13
Original price
$199.00
-
Original price
$199.00
This kit has been designed and developed to suit lowered vehicles. The kit features 4x E-track sections, 2x Raised Chocks, 2x 50mm x 3.65mm straps with ratchets, E-clip fittings & 2 x idlers.
The straps have rubber pads to protect your tyres and reflective stitching for night use.  We have strengthened the kit by adding a heavy duty twin idler system to attach to the E-Track plate. Total Lashing Capacity 2000kg.
To comply with the 2018 load restraint guide we suggest you purchase a set of retractable ratchets which can be used to stabilise the rear end of your vehicle.

 Fastening kits not included. However, we use grade 8.8 high tensile bolts with nylock nuts or spring washers- and the length of the bolt is determined by the trailer floor plate thickness.
You can also buy this kit with 6x E-Track sections (RW12) in lue of the raised chocks. You can view it here.
If you need bolts, add 3 of our kits below