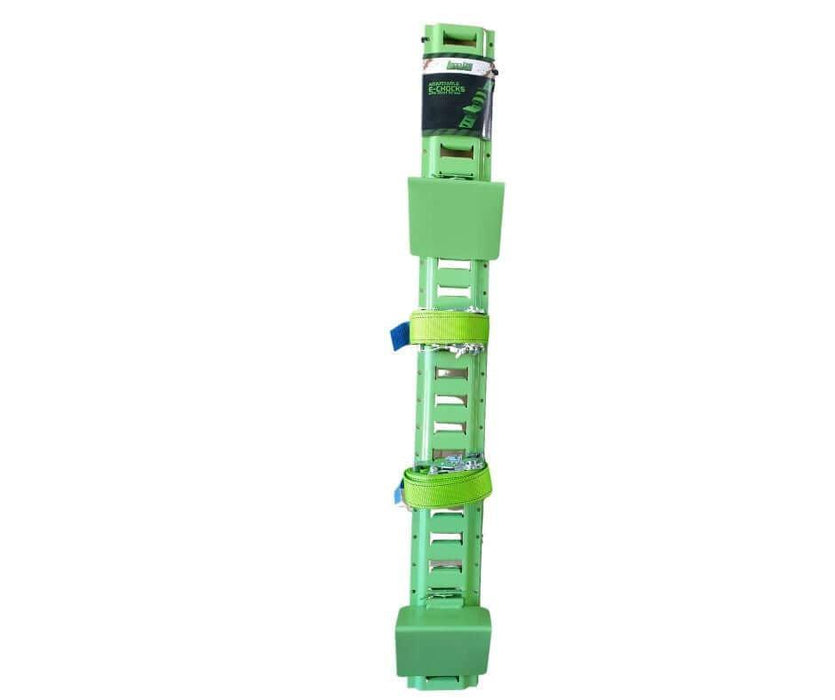 Adjustable E-Chock with 1.8m Straps with 1200mm or 600mm E-Tracks - RW17
Original price
$209.00
-
Original price
$215.00
Introducing our new range of adjustable tie-down straps, crafted for the growing demand in versatile vehicle transportation. Recognising the needs of professionals with multiple vehicles and commercial towing companies, we developed this kit to accommodate a variety of vehicles.
We now have the two e-track length options for this kit.
2 x 1200mm E-Tracks
4 x 600mm E-Tracks
With the ability to adjust the wheel chock along the 1200mm length of the E-Track, this kit ensures a perfect fit for the vehicle being transported. For standard vehicles, the kit includes short straps that are ideal for secure fastening. However, if you have lowered vehicles, quad bikes, or 4WDs, we recommend purchasing the RW23 kit, which is specifically tailored for those purposes.

The adjustable tie down strap kit comprises the following components:

2x 1200mm E-Tracks or 4 x 600mm E-Tracks

2x Adjustable E-Chocks
2x 1.8m straps with a combined lashing capacity of 2000kg
With this adjustable kit, you can now conveniently transport multiple vehicles or cater to different vehicle types with ease and reliability.
*** PLEASE NOTE ***
RW17-1200 Kit attracts a shipping surcharge due to the length of the product
Delivery for this item is via TNT and they charge a surcharge to non commercial addresses.
RW17-600 Kit does not attract the surcharge due to the length being shorter
Choose your track length below
If you need bolts, add 2 for the RW17-1200 kit or 3 for the RW17-600 of our kits