For the Lawn Care Enthusiast
Every lawn care enthusiast knows that a ride-on mower or zero-turn is more than just a machine; it's an investment in your property's beauty and value. But how often have you felt the anxiety of transporting it, fearing it might shift, fall, or get damaged? At Lock and Load, we understand that sentiment. That's why we've crafted a line of tie-down straps specifically designed for your prized lawn equipment. Secure your ride-on mower with the confidence that it's protected by the best.
More Than Just Straps
When you choose Lock and Load, you're not just getting a strap; you're getting a promise of quality, durability, and reliability. Our tie-downs are meticulously crafted to ensure that your vehicles, be it SXS's, lawn mowers, or any other equipment, remain firmly in place, no matter the journey. With our straps, you can focus on the road ahead, knowing your equipment is safe and sound behind you.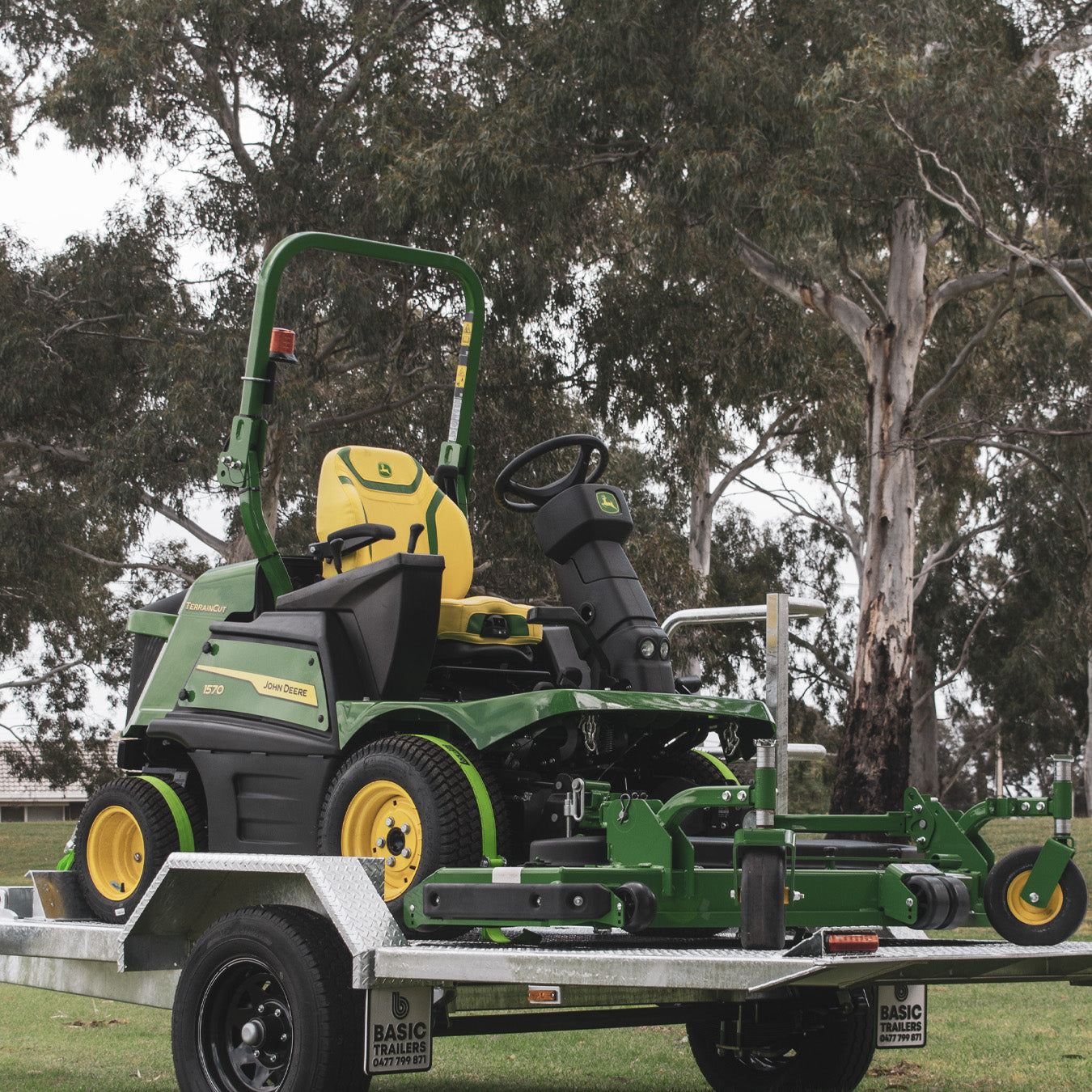 Versatility Meets Strength
Our range isn't limited to just lawn mowers. Whether you're an adventurer with an SXS or someone transporting a vintage car, Lock and Load has got you covered. Our straps are designed to handle a variety of weights and sizes, ensuring that whatever you're transporting, it's held with the utmost care and strength.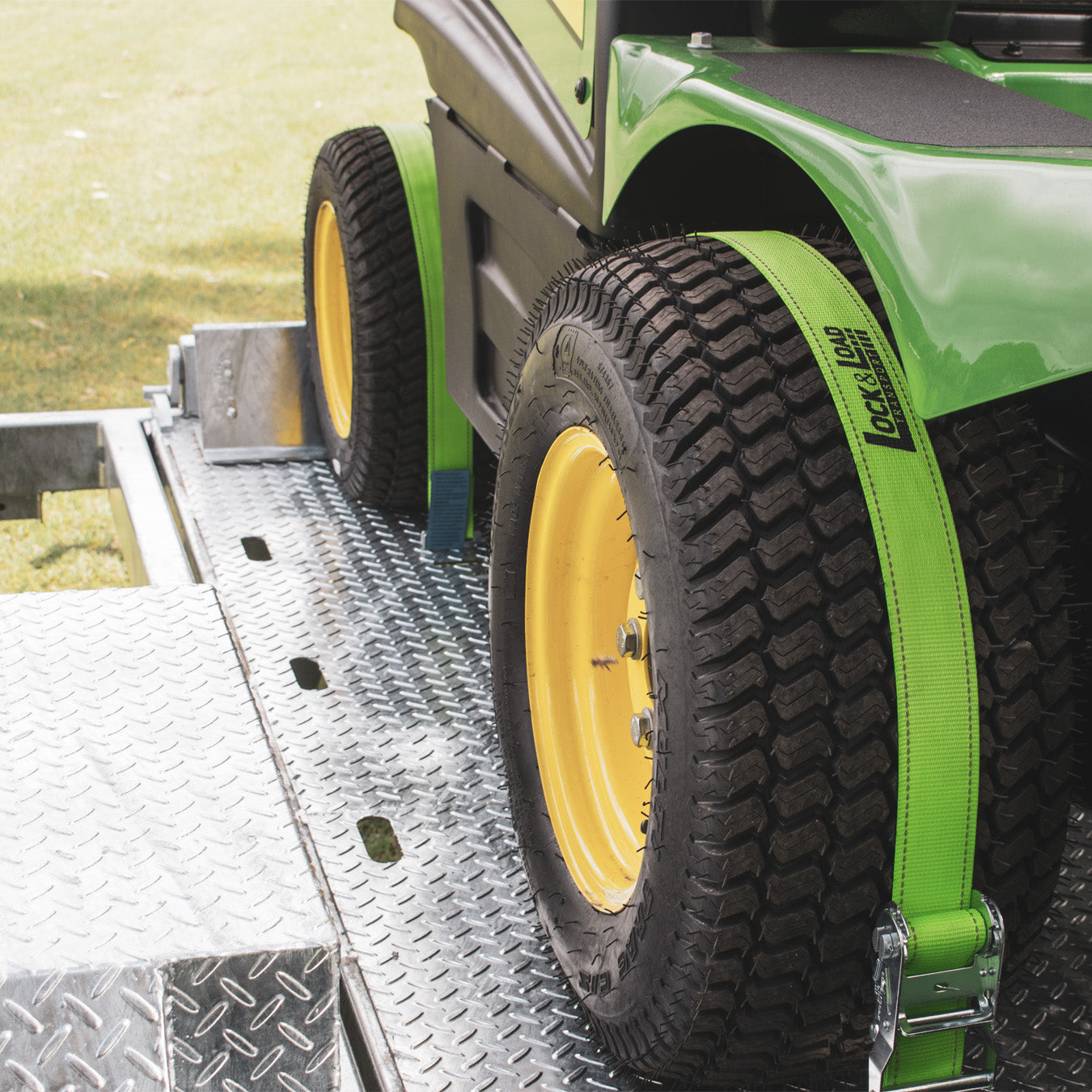 Why Lock and Load?
In a market flooded with generic tie-down solutions, Lock and Load stands out. Our commitment to quality, combined with our understanding of your needs, makes us the go-to choice for countless customers. We believe in not just meeting expectations but exceeding them. When you choose Lock and Load, you're choosing peace of mind.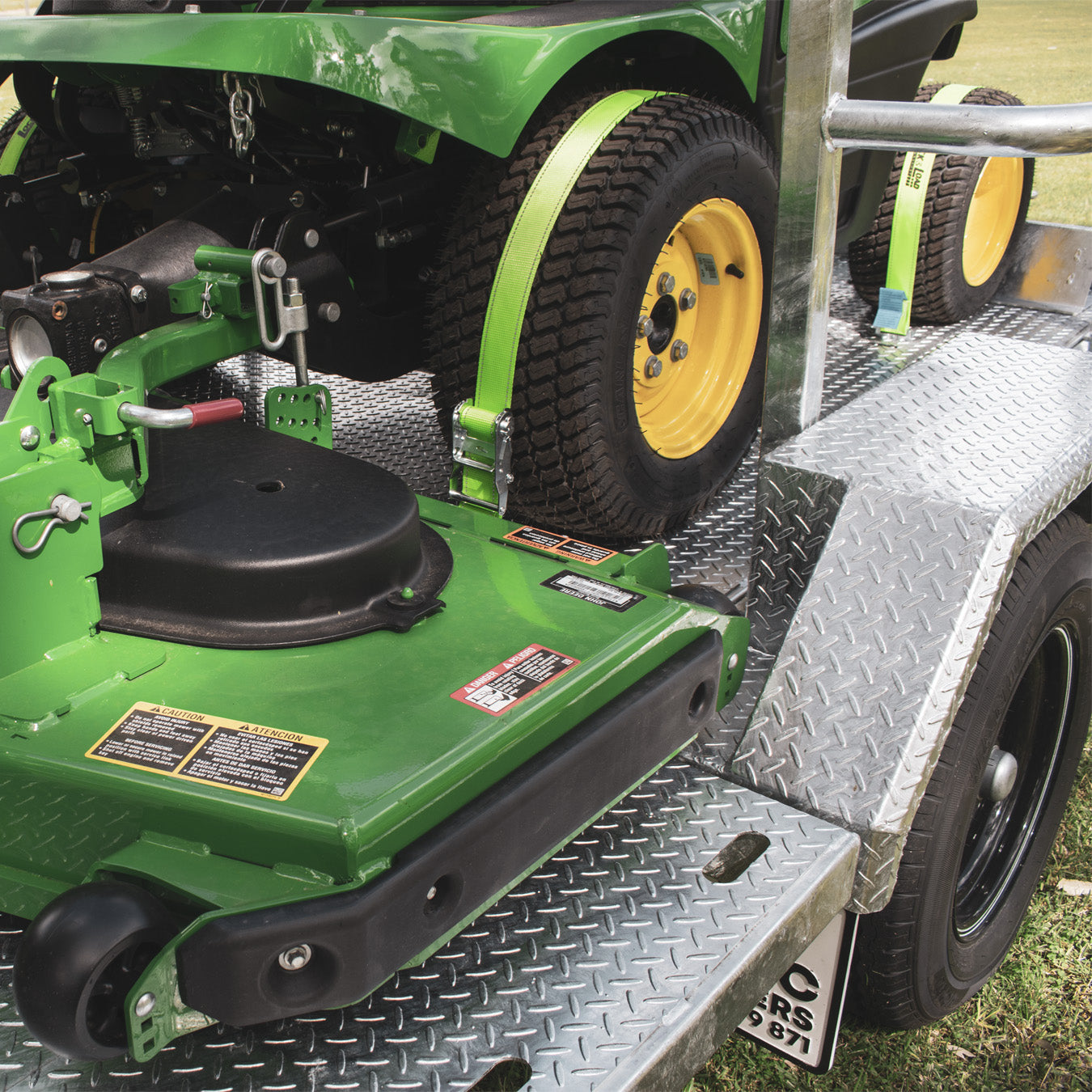 Join the Secure Revolution
Don't let the fear of the unknown hold you back. With Lock and Load's tie-down straps, you're equipped to face any challenge the road throws at you. Join the ranks of satisfied customers who've experienced the Lock and Load difference. Secure your ride-ons, and ride on with confidence.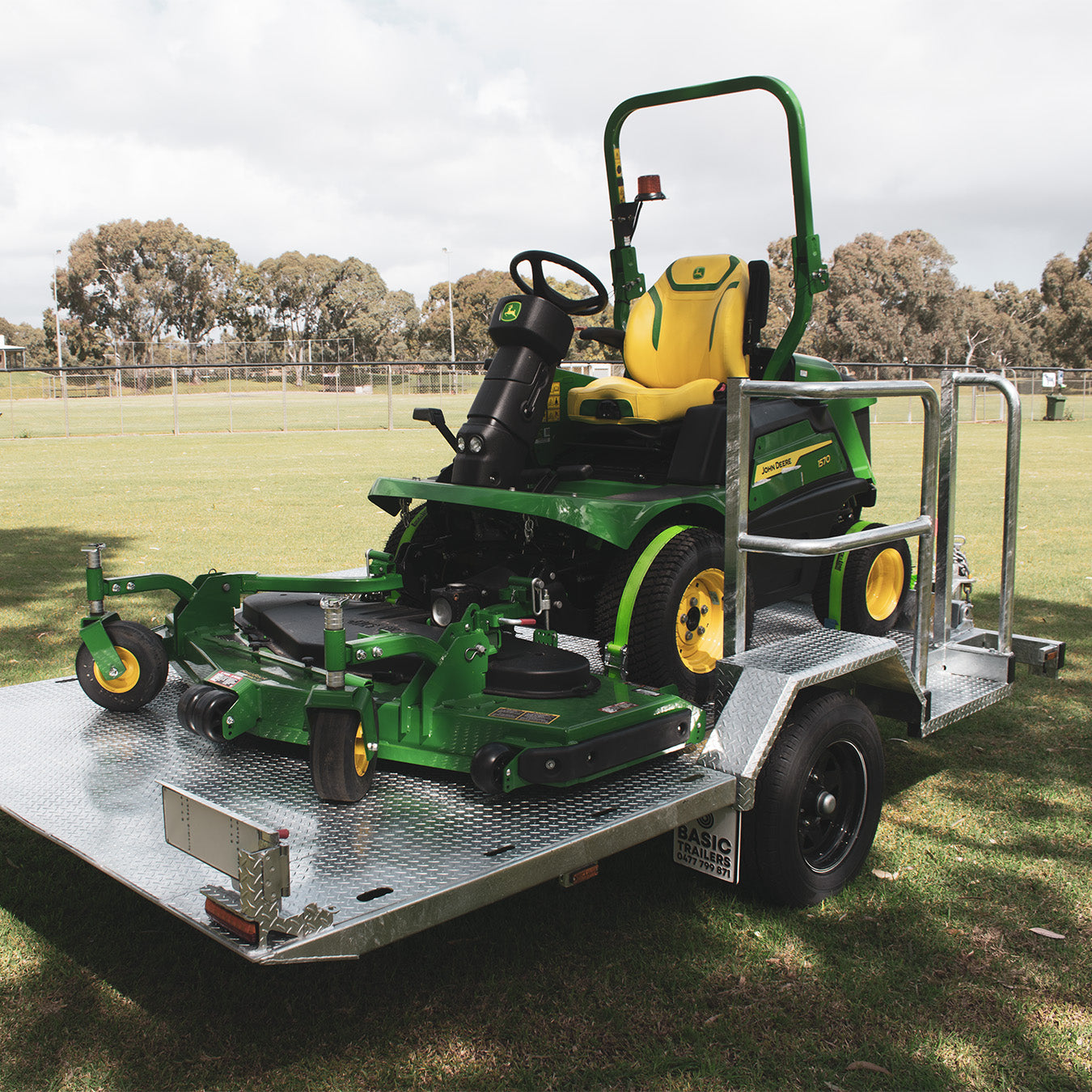 Enterprise Solutions for Council Needs
Navigating the unique challenges of council operations? Our dedicated enterprise team at Lock and Load is ready to collaborate with your council team. Together, we'll craft tailored tie-down solutions that address your specific requirements. With our expertise and your insights, we're confident in delivering a solution that not only meets but surpasses your expectations. Let's partner up and redefine secure transportation for your employees and contractors
Interested?
Drop us a line by pressing the Text Us box or send an email to our sales team Here!